This time with the Defender epic gun, thanks to all for like it.
From this point forward i promise deliver more finished projects.
Thanks all for supporting me.
< 7K Trys
Bullet 512x512 Gloss/Spec
Colt Defender 2048x1024 Gloss/Spec
Plastic Grip (Individual Part) 1024x1024 Gloss/Spec
Holster (Individual Part) 2048x1024 Gloss/Spec
For more pics you can look at the project on ArtStation
https://www.artstation.com/artwork/8leWXO
1.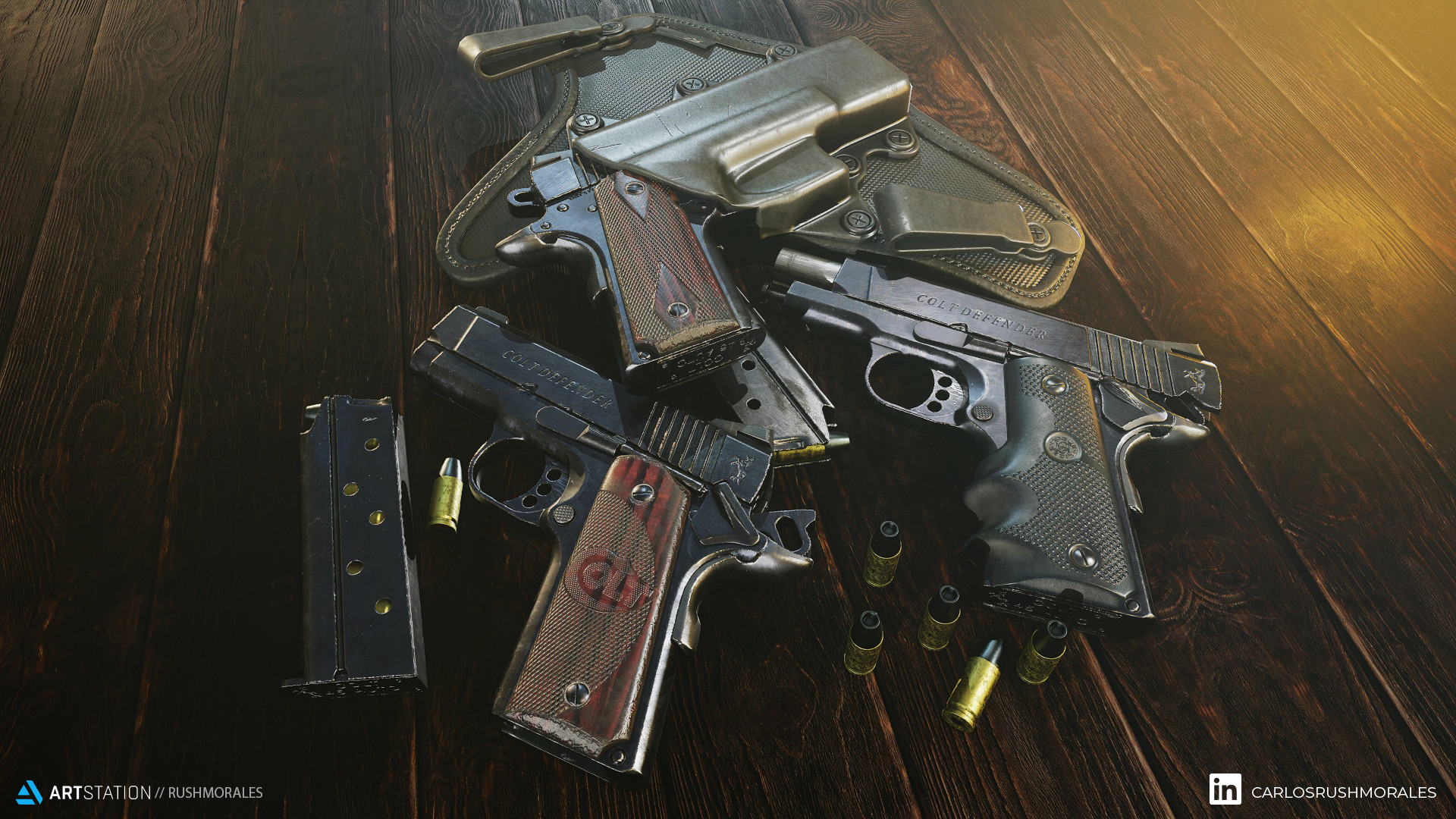 2.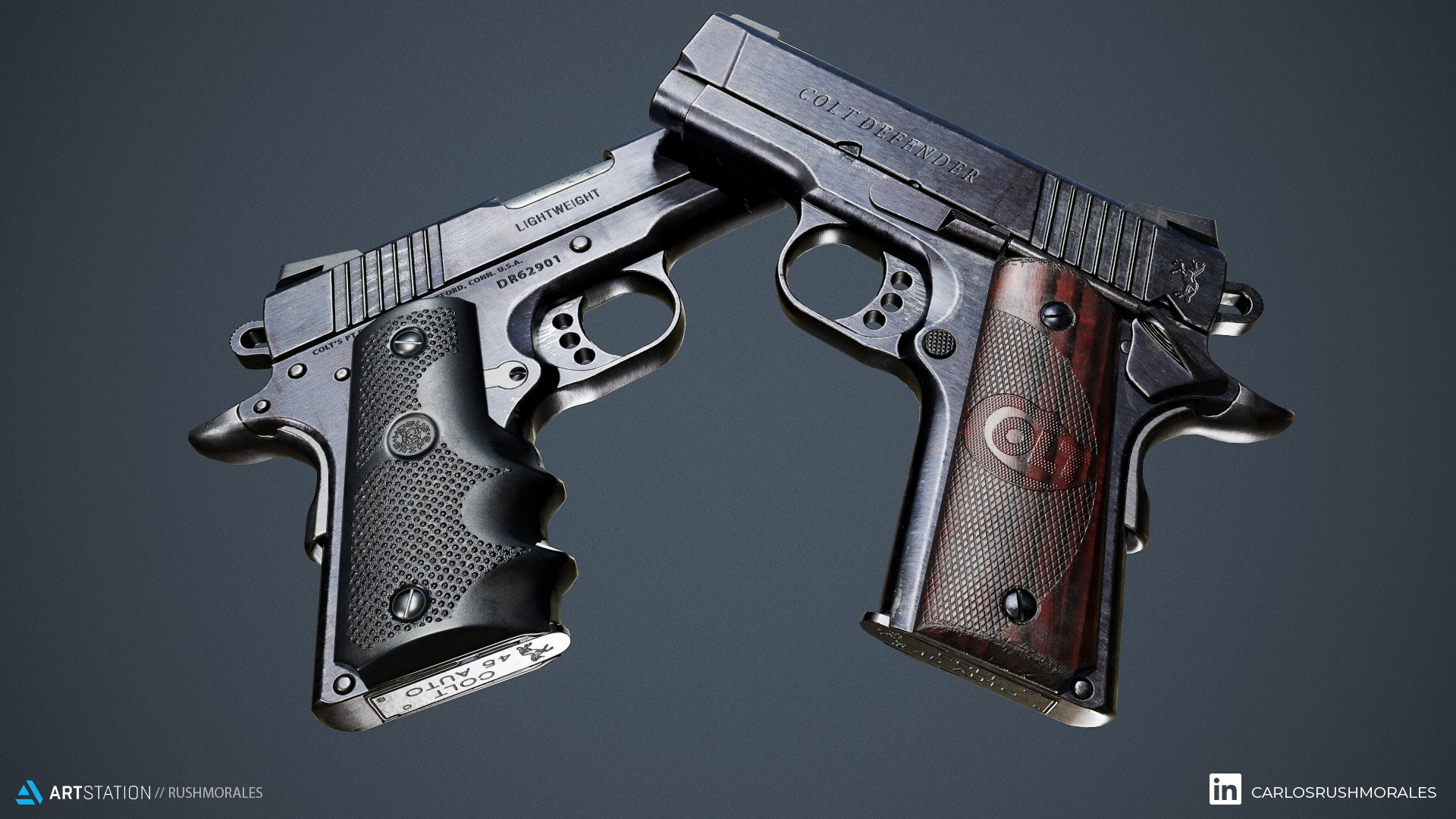 3.